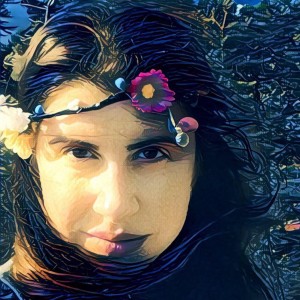 Carly Stasko is a self-titled Imagitator – one who agitates imagination. She is also an artist, activist, educator, writer, producer, creative healer, cancer-survivor and media tigress. If that sounds like a mouthful now you can understand why she created her own job title!
As founder of the Youth Media Literacy Project she has led
various workshops across North America on Media literacy,
Globalization, and Creative Resistance. She is a former television producer with CBC Newsworld's live debate show "counterSpin" and is a published writer in books, journals and magazines. Her work as a culture jammer and Imagitator is featured in several documentaries as well as the best-selling book "NO LOGO" by Naomi Klein. She earned a Bachelor of Education and an honours MA from OISE/UofT where her graduate research focused on Holistic Media Literacy and Transformative Learning. In her spare time she leads laughter yoga classes and occasionally acts as a "superhero-make-over consultant".
Carly is was a freelance radio producer with CBC radio's DNTO (Definitely Not the Opera) and writes a column called "How To Raise a Parent" for the online magzine Bunch.
Carly has often not-so-secretly hoped to one day be hired as a full-time "Imagitator-in-Residence". Her current position as a Coordinator in the Integrated Learning and Community Engagement Department at the University of Toronto's Hart House comes quite close.  Working with motivated, original and inspired students to promote social justice education, personal development and holistic learning opportunities in a building that feels like a an old castle or wizard school is pretty great.